Our Occupational Therapists (OT) help clients overcome barriers preventing them from moving through life as they want to. As you'd expect, OT Lixuan went to work when she found out  her client Jill was too scared to use a power assist device designed to give her manual wheelchair an extra boost.
First, a little bit about Jill. 
Jill lost her leg due to amputation as a young woman and was able to use crutches to manage raising her family and working full-time. Due to arthritis and other things, Jill had to reduce the use of her other leg and use her manual wheelchair on a permanent basis.  
While Jill can use her wheelchair easily indoors at work and at home, she has difficulties in the community due to the distances she needs to be able to push the wheelchair. 
A couple of years ago, an OT provided Jill with a "Power Assist" – a motor attachment for her non-powered wheelchair. The device can be attached when she needs to travel long distances in the wheelchair and is operated by tapping the wheels.  
Jill was thrilled to receive the Power Assist. Unfortunately, she never really used it. When Lixuan started working with her, the helpful gadget had been sitting in a box gathering dust for two years.  
In their initial conversations, Lixuan explored why Jill wasn't using the Power Assist. Jill reported she was scared to use it.  
"During the OT assessment, we looked into the underlying issues and challenges preventing Jill from using this piece of technology," says Lixuan. They found that the functions were sensitive to touch, and Jill could easily set off incorrect functions and put herself at risk.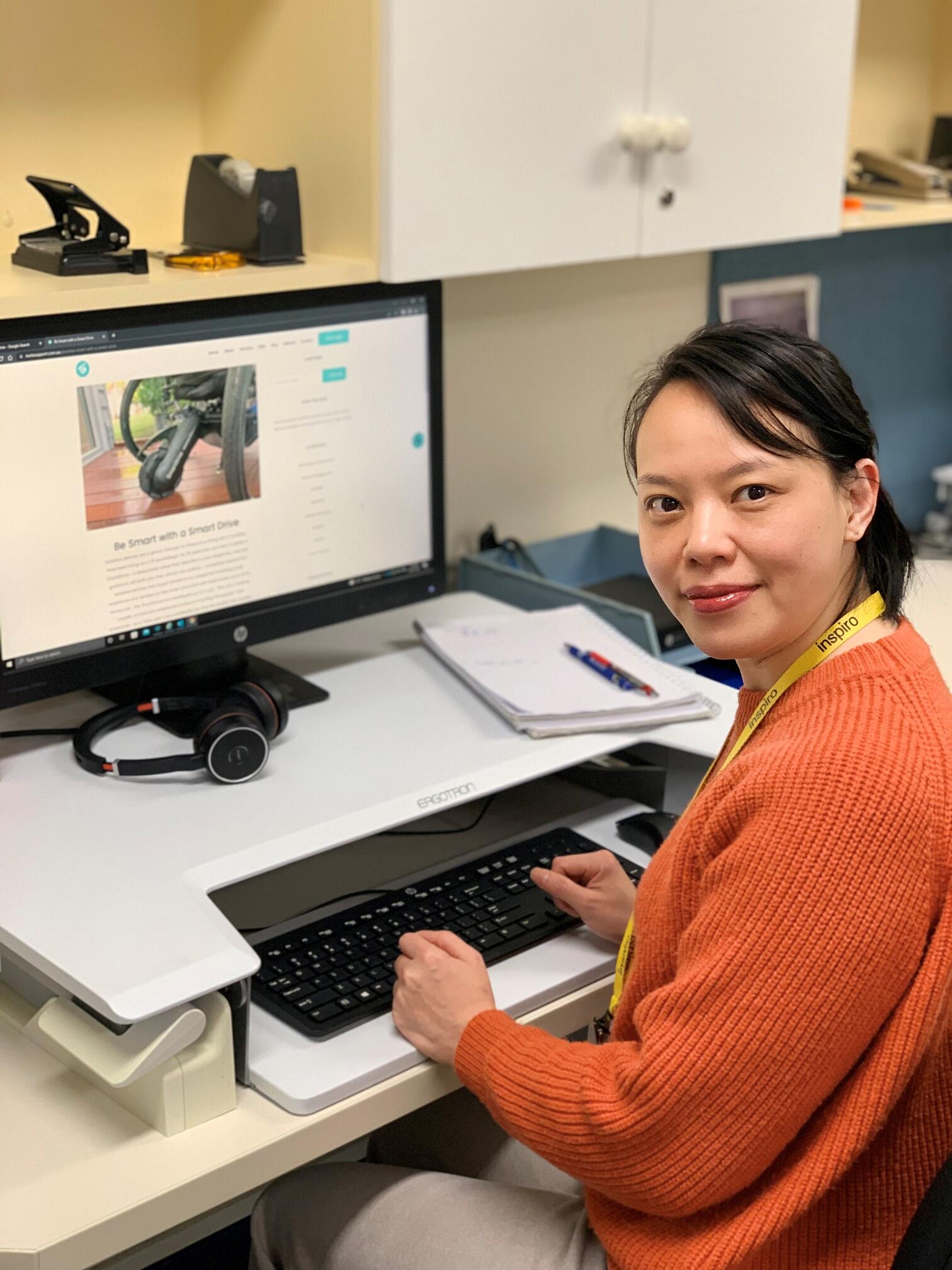 Lixuan went about researching the Power Assist. She discovered the system within the Smart Drive could be re-programmed to power functions that were much more suitable for Jill to enable her to feel confident and competent.
"Jill and I worked together towards a successful outcome," says Lixuan.  
Now Jill gets around without the pain and anxiety that was a barrier in the past. 
Learn more about occupational therapy at Inspiro.